Ci, którzy czuli niedobór książek Z Mgły Zrodzonego mogą odetchnąć z ulgą. Ponieważ Brandon w tajemnicy napisał kolejną.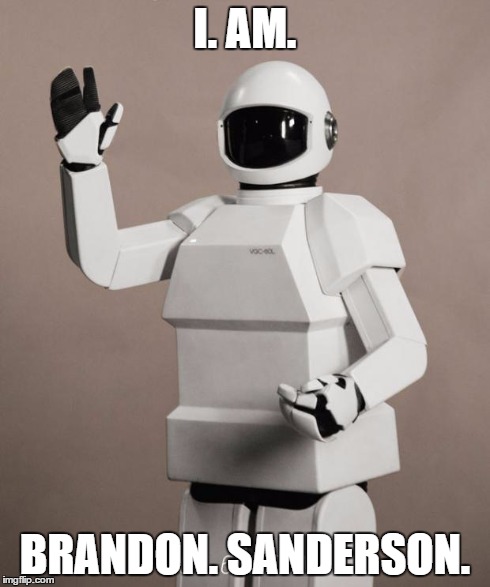 –
Niespodzianka była planowana na jutro, kiedy ma mieć miejsce premiera Bands Of Mourning (w Polsce Opaski Żałobne ukażą się 27 kwietnia). Plan był taki, aby w sprzedaży ukazała się jednocześnie z Bands Of Mourning. Jednak Amazon nieopatrznie ujawnił istnienie książki pt. Mistborn: Secret History (prawdopodobne tłumaczenie: Z Mgły Zrodzony: Historia Tajemna) niecałą dobę temu. Jest to najdłuższa jak dotąd nowela Brandona – prawie 50 000 słów. To około jednej czwartej Z Mgły Zrodzonego.
Na razie jest jedynie edycja cyfrowa, w druku ukaże się prawdopodobnie jesienią w zbiorze Arcanum Unbounded: The Cosmere Collection. Powinna być też wersja audiobooka.
–
Co jeszcze wiemy?
Jest to historia towarzysząca wydarzeniom z trylogii Ostatniego Imperium, ale powinno się ją czytać dopiero po przeczytaniu Bands Of Mourning, gdyż zawiera spoilery z tej książki; teoretycznie można ją czytać również po przeczytaniu Bohatera Wieków, o ile kogoś nie interesuje kwadrylogia Wax&Wayne.
Nie jest to historia z gry komputerowej (dla tych co nie wiedzą, zostały sprzedane prawa do gry komputerowej Z Mgły Zrodzonego i były nawet pewne prace nad grą, ale nie spodziewałbym się wiele – w obecnej chwili projekt Mistborn:Birthright to vaporware, niestety).
Mistborn: Secret History zawiera również wątki z większego Cosmere, ale nie do tego stopnia jak to będzie miało miejsce w trylogii sci-fi Z Mgły Zrodzonego – będzie się koncentrować na bohaterach ze Scadrialu.
Nie poleca się również szukania na własną rękę informacji o Mistborn: Secret History, gdyż Amazon jako fragment z książki umieścił… finał. Do tego sam Brandon twierdzi, że najlepiej czytać nie mając informacji o zawartości. Tak więc czujcie się ostrzeżeni!